Posted by hassan.c@like.digital BigCommerce on 28th Oct 2022
Tina Daheley, BBC Broadcaster
SUCCESS
TO ME MEANS
EQUAL PAY
FOR EQUAL
WORK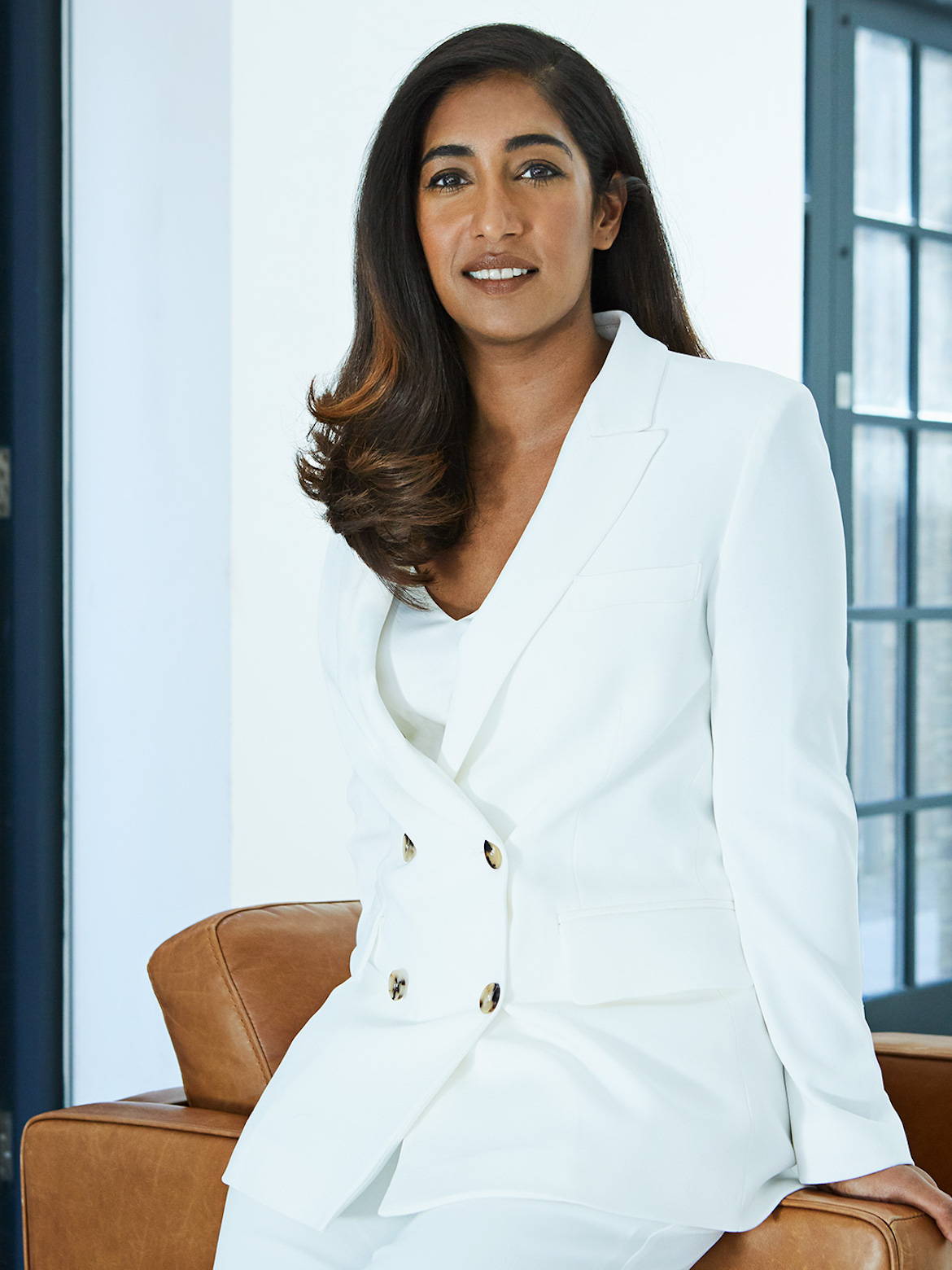 The daughter of Asian immigrant parents who "drilled" her into having a "proper profession", Daheley enrolled in a law degree, but within weeks, realised it wasn't for her. After a stint in investment banking, she moved to study a journalism masters at Leeds university and discovered a passion for 'telling the truth'. Daheley's impressive CV includes the Ten o'clock news, co-hosting the Beyond Today podcast, a spin-off of the iconic Today programme on Radio Four and as the voice of primetime BBC breakfast news.
A favourite of Prince William, Daheley was asked for specifically to interview the Duke and Duchess of Cambridge and the Duke and Duchess of Sussex for the first time as a foursome, and recently led the coverage of the royal wedding.
I'd be lying if I said that I always wanted to be a journalist.
Growing up, I never saw myself represented in the job that I do now, so I went down the route of trying to be a lawyer, but hated that. I then switched to computer science, did a master's in journalism and the rest is history.
I get paid to be nosy and find out the truth.
I've just recorded a podcast episode for Beyond Today, which was about the revolution in Sudan and the impact of social media, young people and women in the revolution. So much of our news bandwidth has been taken up with Brexit, but it's important to tell these other stories.
I try to not look too far ahead when I have a lot on.
If I think about the bigger picture in the middle of a really busy period, it stresses me out. If I do get stressed, spending time with friends and family helps me to relax.
Success to me means equal pay for equal work.
And a good day is one in which I'm not looking at my phone very much – that means I'm actually out there doing my job.
YOU DON'T
HAVE TO
SAY YES TO
EVERYTHING
YOU DON'T
HAVE TO
SAY YES TO
EVERYTHING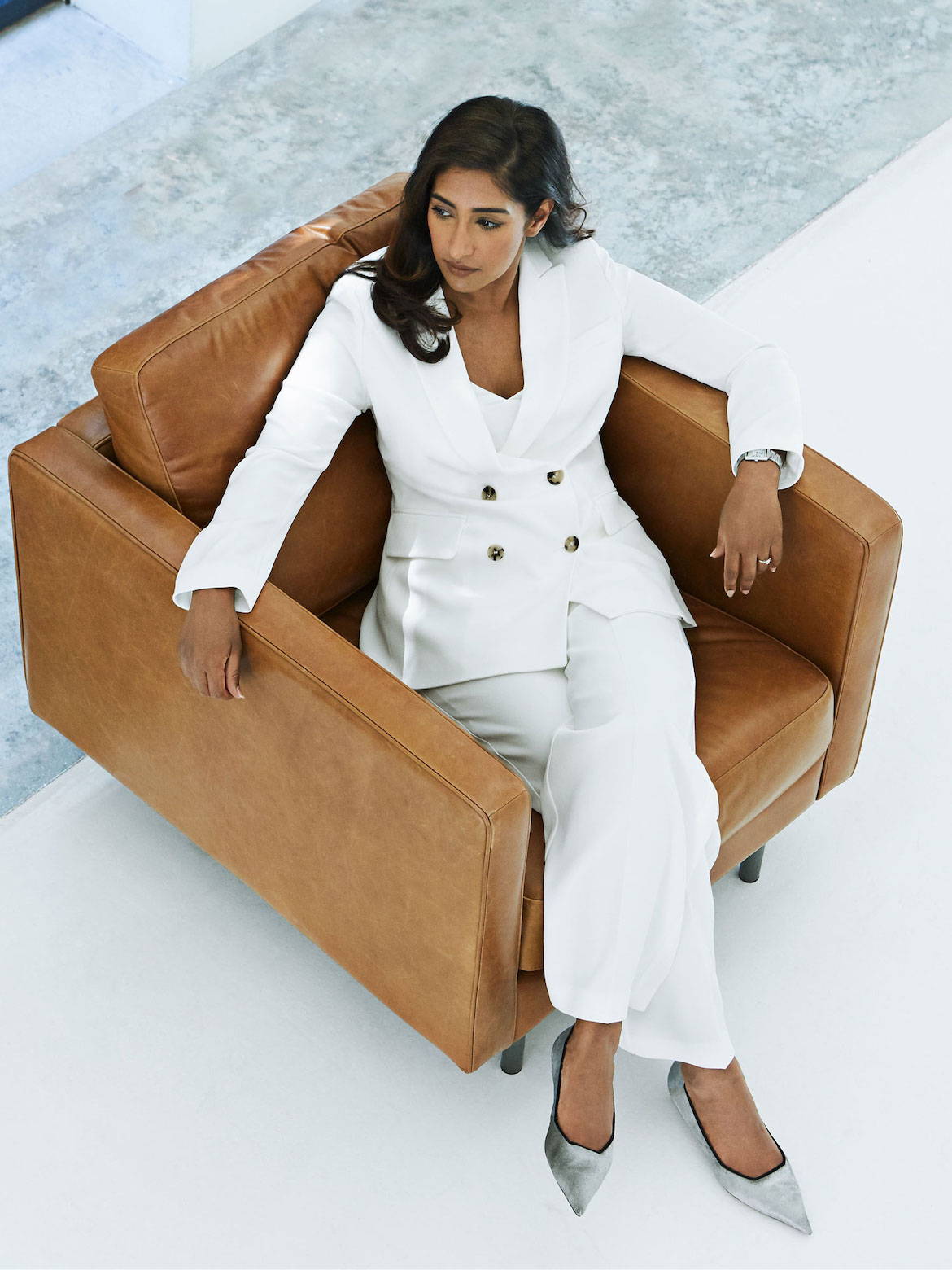 I don't like putting myself in a box when it comes to fashion.
I'm a style chameleon – one day, I could be wearing a sharp tailored suit on the BBC News At Ten. The next day, on BBC Breakfast, I might be wearing a floaty, bohemian dress. The red floral dress I wore to report on the Duke and Duchess of Sussex's wedding had more feedback than anything I've ever done!
If I'm wearing heels, I'll always have a pair of flats with me.
Wearing great shoes makes me feel confident, but I can't cope with an uncomfortable pair.
From a very young age, I've devoured books; they really opened up the world for me.
Three years ago, I set myself a New Year's resolution to read a book a week. Year one, I did 30 books. Year two, I did 40 and I think I'm on course to read 52 this year. I'm competitive, so I want to hit that target.
A long, hot bath with a great book and a glass of red wine is how I like to relax.
I also treat myself to a spa day every three or four months and take my mum.
Being away from home on holiday is the only time I really get perspective.
I work a lot, but when I do have time off, I love to travel and explore new places.
You don't have to say yes to everything.
The advice I wish I'd been given is to slow down – you don't have to do everything at once.
My mantra is something Michelle Obama said:
'As women, we don't have the luxury of tearing each other down. It's our job as women to lift each other up.'