Posted by hassan.c@like.digital BigCommerce on 28th Oct 2022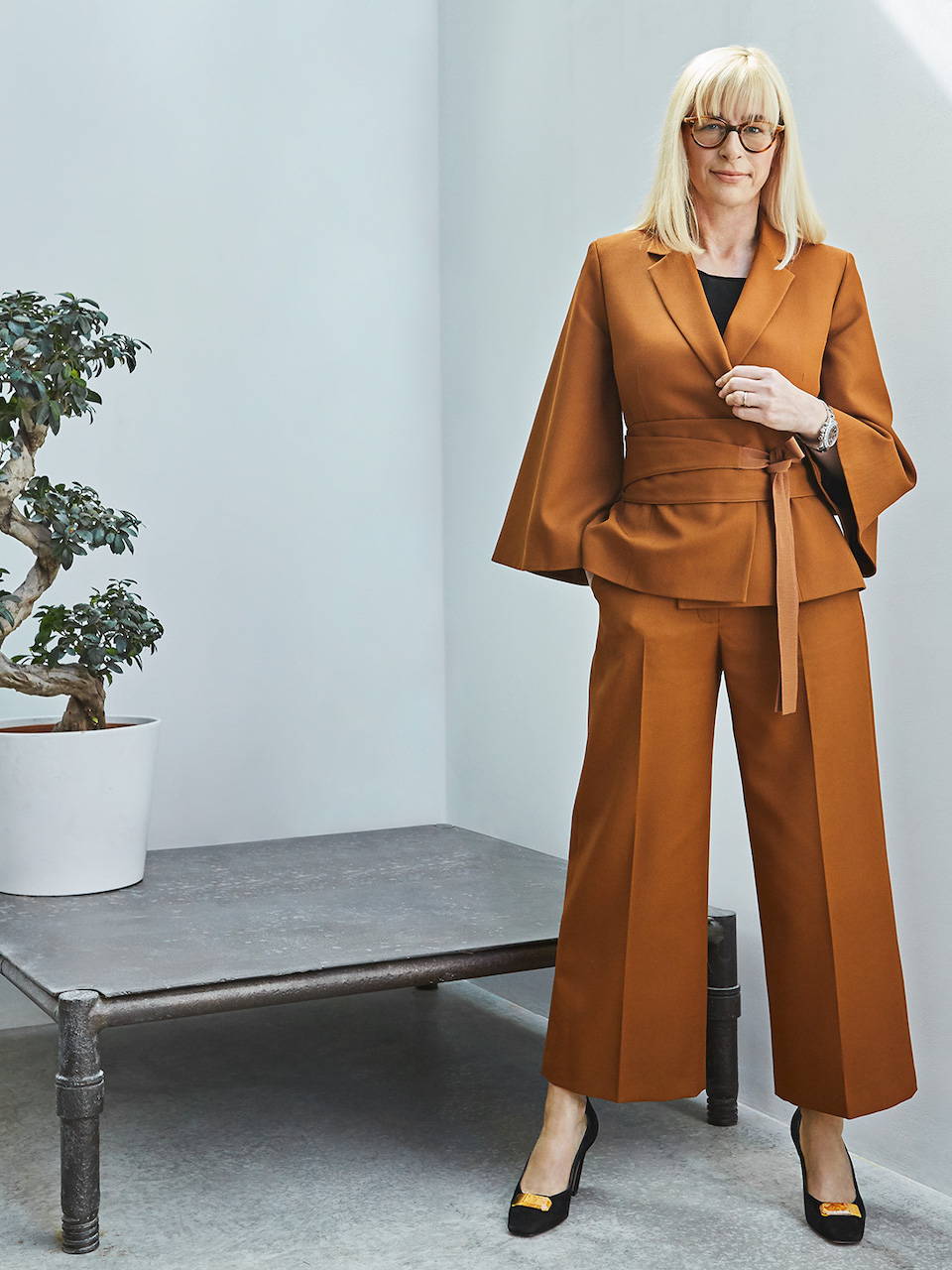 CREATING
A PERSONAL
STYLE IS
ABOUT STAYING
TRUE TO
WHO YOU
ARE
CREATING A PERSONAL
STYLE IS A BOUT
STAYING TRUE TO
WHO YOU ARE
If there's one thing celebrity stylist Rachel Fanconi knows, it's how to make fashion work for you. Aged 19, Fanconi started out behind the fashion desk at London's Sunday Mirror, eventually moving into a career as a full-time freelance stylist.
Famed for dressing some of the UK's most-loved stars including; Dame Helen Mirren, David Beckham, Rachel Weisz, Keeley Hawes and Emily Watson, Fanconi's talent has led to many international movie studios and well-known publications coming to her for her expertise. Her impressive black book includes; The Royal Opera House, Aardman animations, BBC, Channel 4 and 5, ITV, Universal Studios, Renault, Pathe and Nintendo. A personal shopping trip with Rachel was recently ranked as one of the 'top ten private lessons in the world' by Worth magazine.
The best thing about my job is it's basically just shopping.
It's really social and engaging, working with clients, and I love it when I reach the stage in a relationship where I can essentially channel that person when I'm selecting clothes for them.
You can never get bored, working in fashion.
If you hate a particular trend, there's another one along in two minutes. And everything is totally refreshed every six months; it just keeps moving.
When I watch one of my clients on the red carpet, all I can think is: 'Don't trip up.'
So much work goes into creating an individual look that I don't really get to sit back and enjoy the moment. I don't soak it up until about six months later, when I can look back and think, 'Wow, that was amazing.'
The people in my life would tell you that I'm a planning freak.
I'm the pre-activity planning queen. Let's have a sheet and tick things off, let's put more stuff on it just to tick it off… I won't leave the house without three different highlighters for all my lists.
I'm always thinking about what everyone else is wearing, so my own look has to be easy and simple.
I call it the Steve Jobs approach: start with a base layer, then add to it with a jacket or a coat. Outfits build themselves if you organise your clothes in this way.
I am a flat-shoes girl, as I'm always on my feet and running about.
But for shoots, I put my clients in heels – the right pair makes a woman feel strong and elevated.
THE PEOPLE
IN MY LIFE
WOULD
TELL YOU
THAT I'M A
PLANNING
FREAK
THE PEOPLE IN MY
LIFE WOULD TELL
YOU THAT I'M A
PLANNING FREAK
Creating a personal style is about staying true to who you are.
Start by finding your default 'thing' – essentially, the influences that are big for you. So, if you're a little bit rock, you should communicate that in what you wear. You don't want to wear anything that doesn't feel like 'you', or you'll feel like a cat dressed up as dog!
Mornings are my key time – I like to get up and at it early.
I have to see what's going on in the garden and the house before I begin work and I can't work past 9pm – my body says, 'That's enough; we've had it.'
It's helpful to have something that's just about you.
You have to carve out that time for yourself. For me, it's about my yoga practice. I don't have a lot of guilty pleasures, but I do drink way too much coffee.
Anybody else's opinion of you is their own business.
Get on, move on – get over it.
The thing I would tell my teenage self is to hang in there as everything passes.
When things aren't great, put one foot in front of the other and you'll get there.
I'm a carpe diem person: see it, do it, action it.
Keeping your inbox clear is an important part of self-care in the modern world.