Posted by hassan.c@like.digital BigCommerce on 28th Oct 2022
Avril Groom, Freelance Fashion and Jewellery Writer
HAVING
GREAT STYLE
IS ALL A
MATTER OF
PROPORTION
HAVING GREAT STYLE
IS ALL A MATTER OF
PROPORTION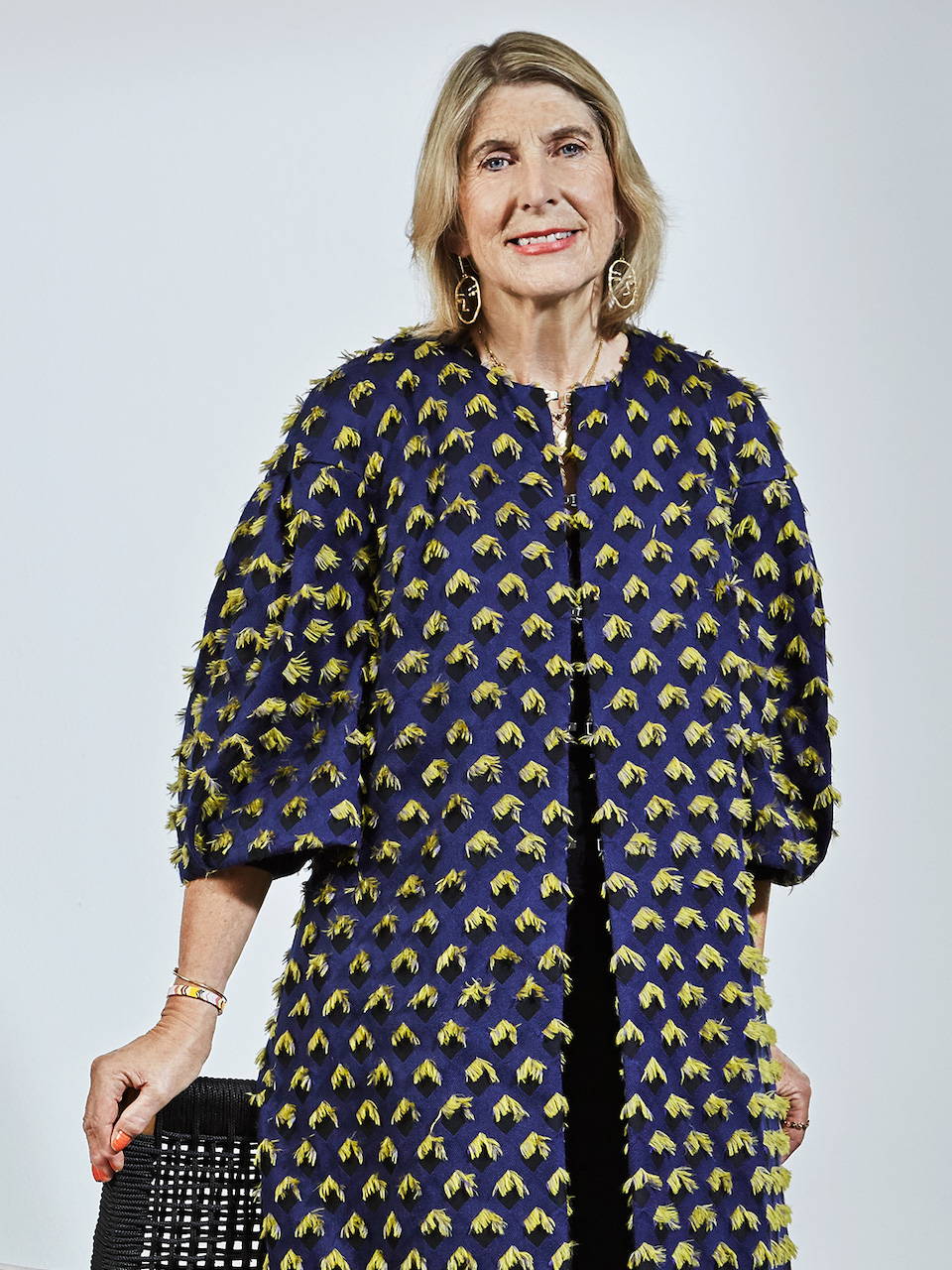 Avril Groom is an experienced writer on luxury goods, including jewellery, watches and fashion, working for many top publications including the Financial Times' How to Spend It magazine. Groom has the privilege of meeting some of the industry's most pioneering designers and is a regular fixture on the fashion front row.
An eye for 'what's next' means Groom is always 'on the pulse', breaking trends and translating them to avid readers in the FT. Groom's fascination with the people and process behind the designs makes her endorsement of them all the more highly prized and sought-after.
As a fashion writer, I get to see beautiful and new things all the time.
I always find it exciting and it's a privilege to see the craft that goes in to making luxury goods.
When I was at university, I wanted to be a writer, but there wasn't a lot going on for women at that time.
One of the only options was the women's pages of newspapers and that's why I ended up becoming a fashion writer.
The journalist Katharine Whitehorn was a role model and big influence at the start of my career.
She had a column in The Observer and I actually got to interview her once.
Success to me means doing a job that you love and having a lifestyle you enjoy.
It's all about a good balance – which isn't something I always manage to achieve!
I like to be individual – I wouldn't want to look dull.
I like colour and sometimes I go quite far and don't always wear things that are age-appropriate – last night, I wore a bright yellow tent dress to a fashion party and got lots of compliments. When I'm at home, it's a cashmere sweater and pair of jeans.
I always look at the weather forecast before working out what I'm going to wear.
Then I'll think about what I'm doing and who I'm meeting – you have to present yourself well in my industry.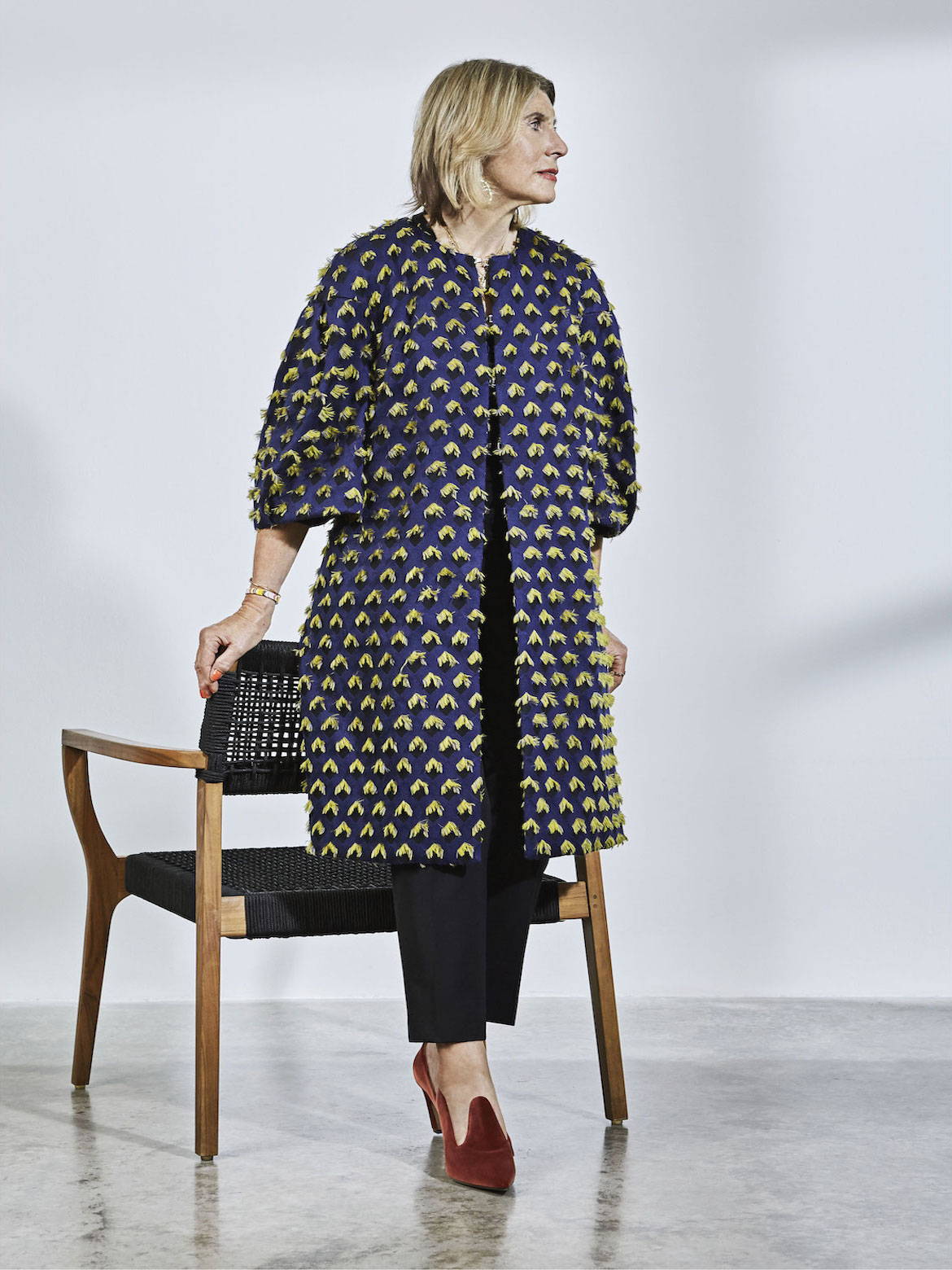 I LIKE TO
BE INDIVIDUAL.
I WOULDN'T
WANT TO
LOOK DULL
I LIKE TO BE INDIVIDUAL
I WOULDN'T WANT TO
LOOK DULL
Shoes are incredibly important because people often look at what shoes you're wearing before your clothes.
A totally flat shoe can be quite difficult when you're walking around a lot. A small heel is actually better for you. And high heels? Not often any more!
Having great style is all a matter of proportion.
You are what you are, so you shouldn't get hung up on whether you're too short, too thin or whatever. Accept it and work with it. Look at yourself very hard and see what's the best skirt length or sleeve length. There's a myth that as you get older you have to wear sleeves, but actually sleeveless can be better than a length that's cut in the wrong place.
My guilty pleasures are food and drink – too much of both!
'Me time' is still in short supply as I have grandchildren and like to spend time with them.
Women are inclined to worry far too much about what other people think of them.
Try to build the confidence to do the right thing that works for you. And remember, you never achieve as much as you think you're going to in a day.
My life philosophy is on a little necklace around my neck.
It says: 'Where's your sense of adventure?'