Posted by The Fold on 28th Oct 2022
Head of Design at The Fold, Katya, tells us about enjoying a slower pace and dressing up.
With Katya Maschenko, The Fold Head of Design
Head of Design at The Fold, Katya, tells us about enjoying a slower pace and dressing up.
Has this time made you change your perspective and priorities at all?
Two months in isolation has taught me to slow down. I'm finally taking the time to appreciate the things around me without the need to travel far afield or be somewhere else. I'm also getting to spend more time with my family, which I love.
What are you most looking forward to when we get back to 'normality'?
I'm looking forward to seeing my friends again and going shopping! I will definitely take a whole day off to go to all of my favourite shops in central London!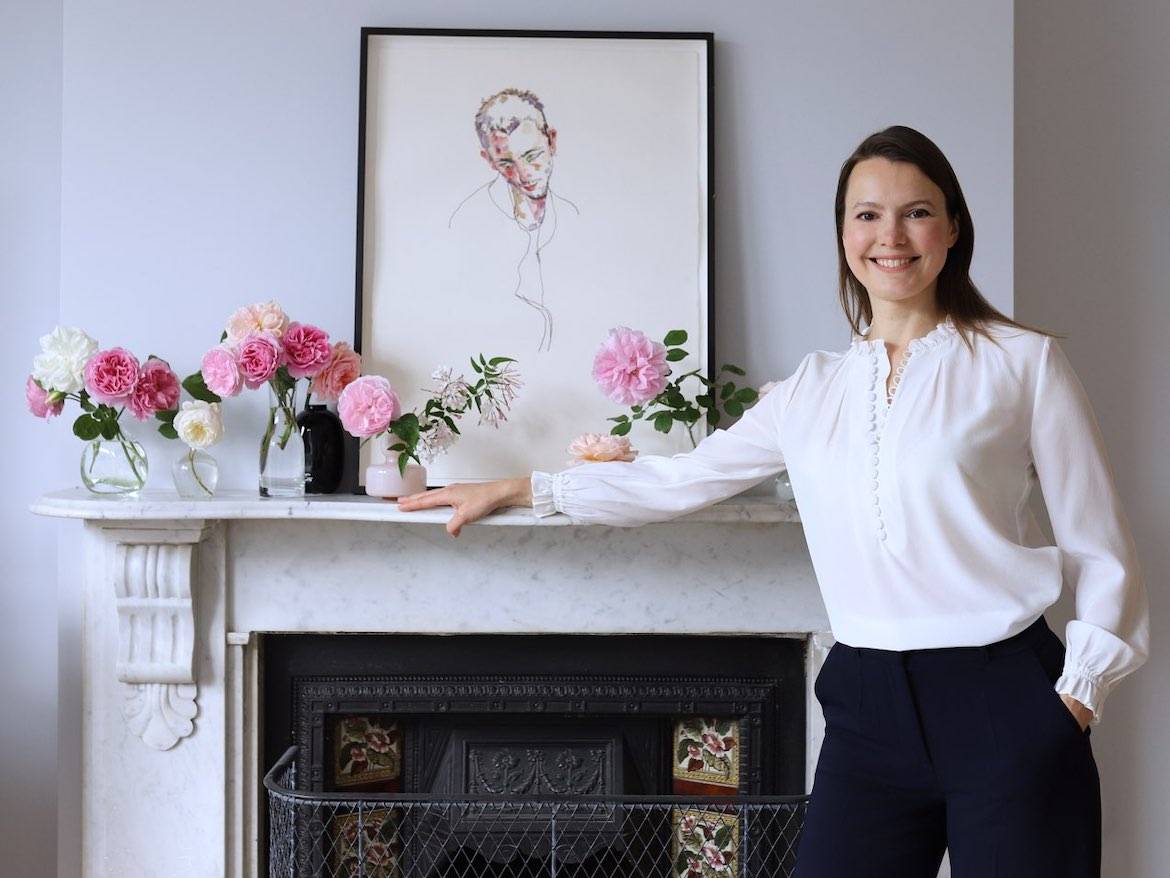 'The Tierney blouse in ivory silk. It's my 'go to' silk blouse for
important online work meetings. It brightens up my complexion
and it looks very smart.'
Katya Maschenko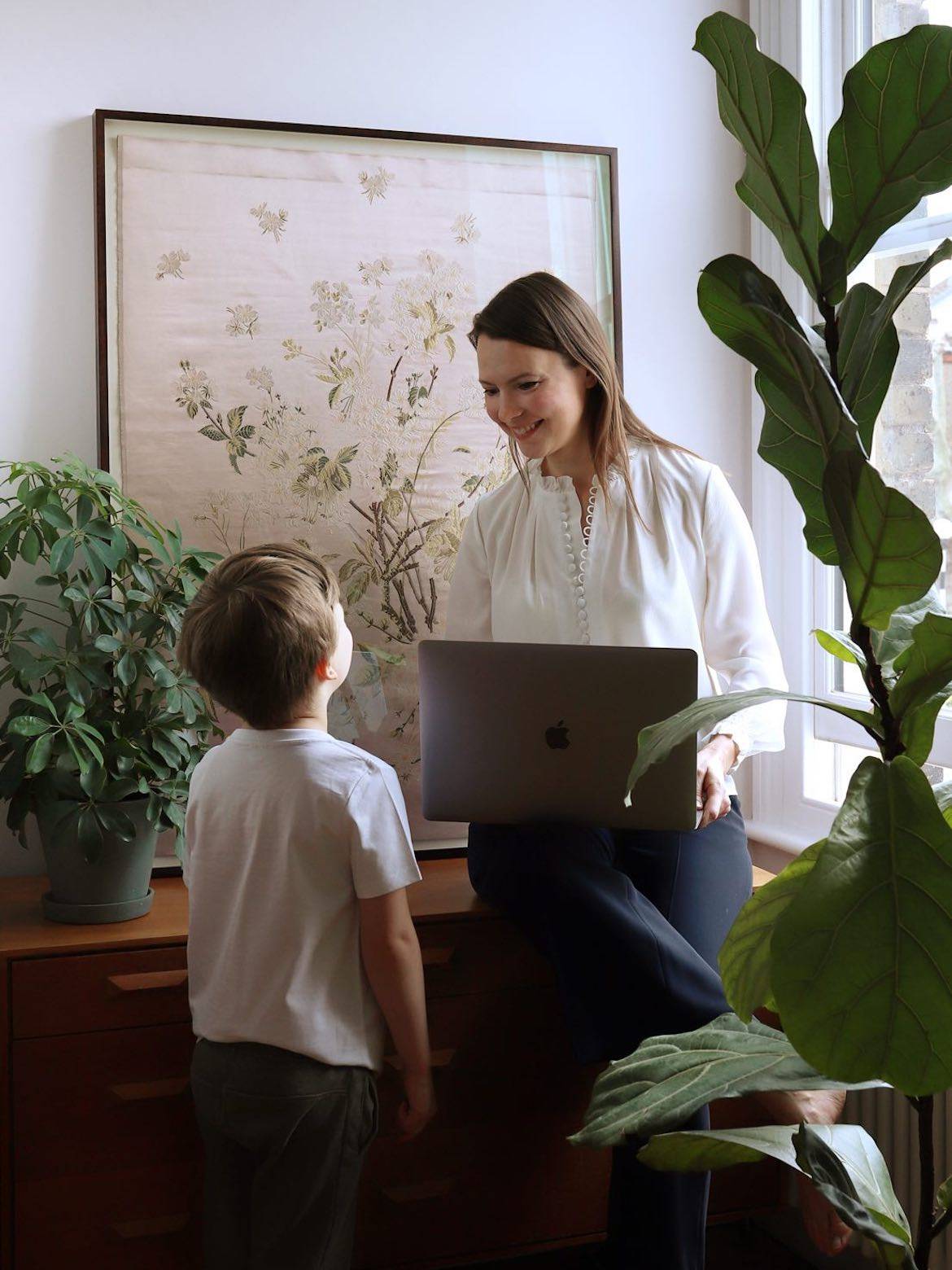 What is your favourite piece from the collection?
I can't wait to start dressing up again! One of my favourite pieces is the silk chiffon Rosemoor Dress. What makes me especially happy is that the final result is very true to the original sketch. The artwork was hand-painted based on my drawing, the fabric was printed with the best Italian mill to achieve that perfect vibrancy of colours, the pattern was cut in our London atelier and the dress was made to the highest standard. The synergy of all of these steps makes this dress very special.
The other piece that I should mention is the Astwood Suit. I love this suit! It fits beautifully and it feels so luxurious. Made from a linen and viscose blend, this suit is a perfect choice for summer. I wear my jacket with jeans at the weekend too.
How has your design process changed during lockdown?
With all the museums and galleries shut, I have had to look elsewhere for inspiration. I finally had the luxury of time to look through a lot of my old art and fashion books.
I also did a lot of draping on a stand. It is something that requires uninterrupted time which might be tricky to find in the busy office! I'm designing the SS21 season right now and you will see a lot of new adventurous draping from me in that collection.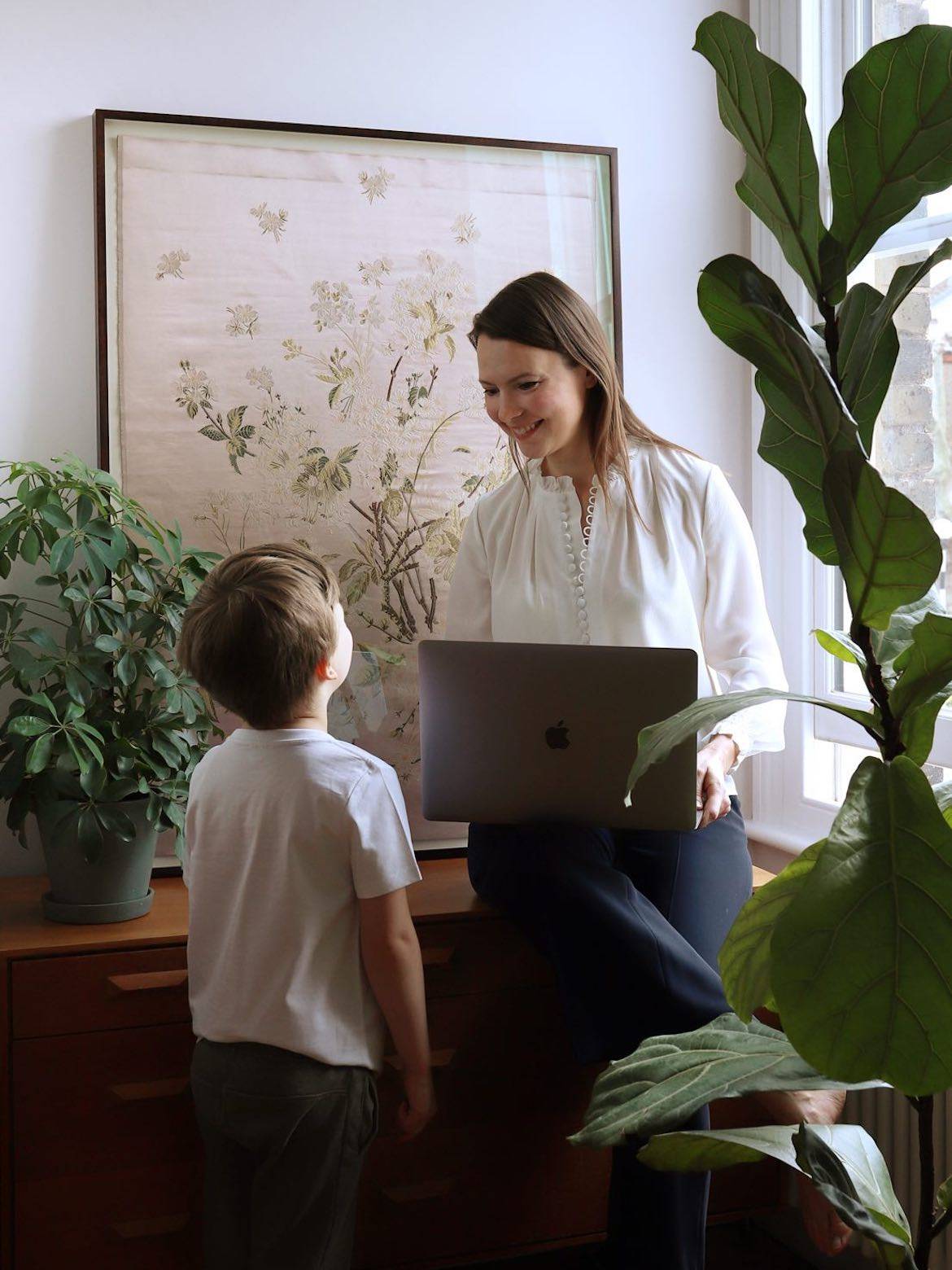 'I love everything about the Rosemoor dress! The vibrancy of colour, the impeccable quality and a beautiful fit.'
Katya Maschenko