Posted by hassan.c@like.digital BigCommerce on 28th Oct 2022
Thea Green MBE, Nails inc Founder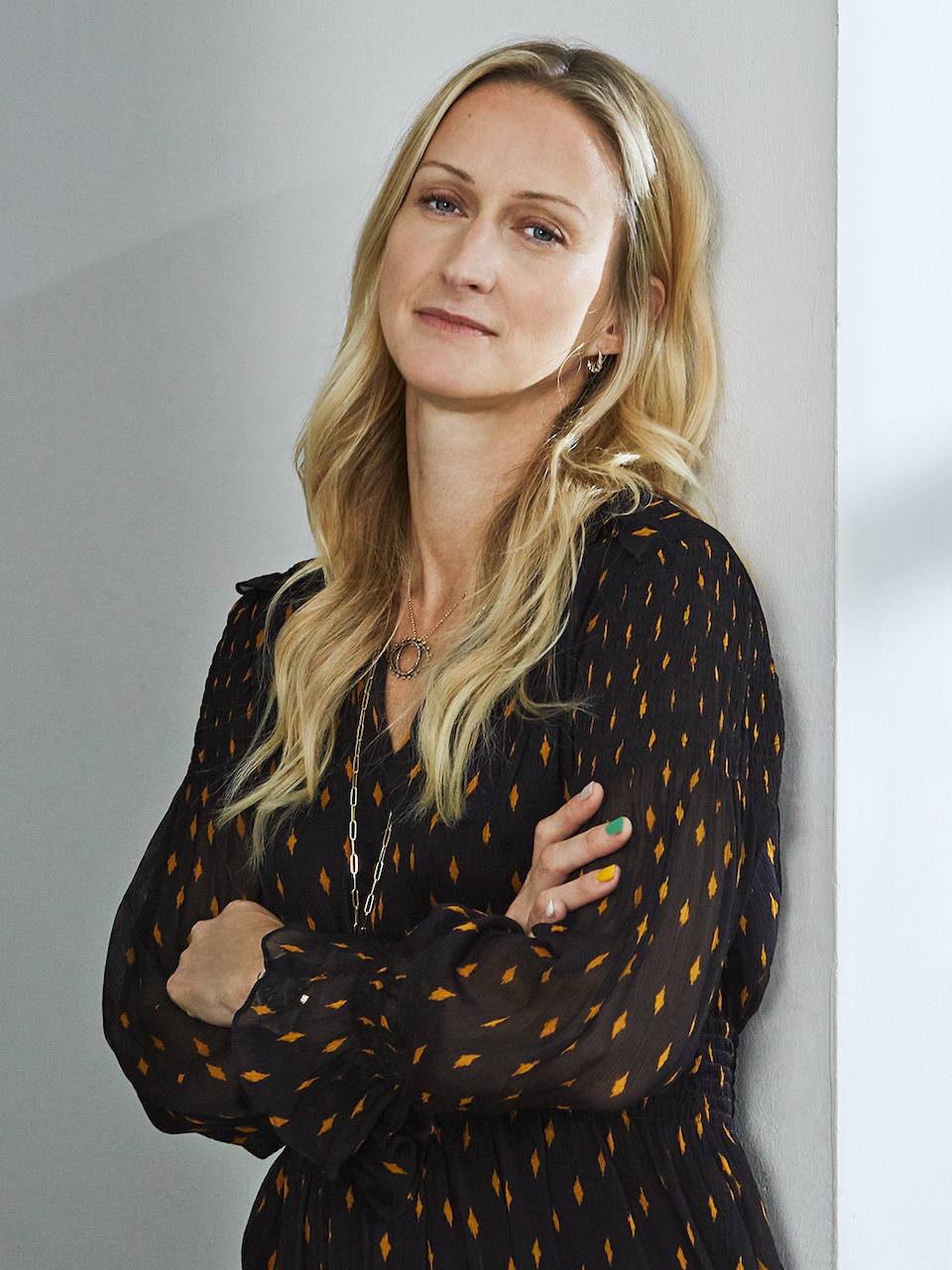 THERE'S ALWAYS
MORE IN THE
TANK; YOU
CAN ALWAYS
GET BETTER
THERE'S ALWAYS MORE
IN THE TANK; YOU
CAN ALWAYS
GET BETTER
The founder of Nails inc and INC.redible Cosmetics, Thea Green spotted a gap in the UK market for US model walk-in manicure bars offering efficient, great quality service at an affordable price point. Setting up Nails inc in 1999, Green quickly built a brand which revolutionised the beauty industry and brought the nail bar concept to the UK.
Green is revered in the beauty industry for her disruptive innovation and flair in business and is the recipient of an MBE for her services to beauty. She has most recently spoken at events including Stylist Live, Stella Live and Glamour Beauty Festival and continues to push the brand; working on exciting collaborations, launching first-to-market products and extending the INC.redible cosmetic line.
I always loved playing with beauty products as a small child.
I would mix lipsticks and bubble baths, and sell them outside my house on a little stall. But I lived in the countryside, so there wasn't much passing trade and I didn't make much money.
My biggest early influence was my mum as she was always really interested in fashion and style.
My father worked in the fashion business, so I remember tearing out pages from magazines from a really young age.
Inspiration for me is all about colour, trends and ingredients.
I can actually find inspiration anywhere because my businesses are based on colour – it could even just be the colour of a napkin that I've seen.
Right now, I'm into the ombre look: wearing lots of different nail colours on each hand at the same time.
It probably looks like I'm just testing the polishes! Gen Yellow is one I'm particularly loving at the moment.
I've taken lots and lots of risks over the years in my business.
But there are definitely times when I know in my gut that playing it safe is the better idea.
Keeping all the elements of your life working well is an achievement.
When I feel like I'm on top of what I've got going on – work, deals, family life – those are my proudest moments.
Barely a week goes by when I don't have something difficult or challenging to deal with.
When you go through your business experience, you learn to bounce back and I don't find the bad moments that bad any more, because I know it's just an instance.
Success to me looks like growth, innovation and moving forward.
The best compliment I ever get about my company is when people call it innovative, because we work so hard on being first, we've never copied other people's products and we want to lead the way.
My workwear style has to reflect that I'm always busy and on the move.
I'll wear a dress with a pair of flats, or jeans and a suit jacket with a T-shirt and lots of accessories. It's a mix of corporate with some fashion flair.
I have to get dressed quickly in the morning and I'm often on the phone at the same time.
My house is super busy as I have three kids, so I never have time to plan my looks.
I'VE TAKEN
LOTS AND
LOTS OF
RISKS OVER
THE YEARS
IN MY
BUSINESS
I'VE TAKEN LOTS AND
LOTS OF RISKS OVER
THE YEARS IN MY
BUSINESS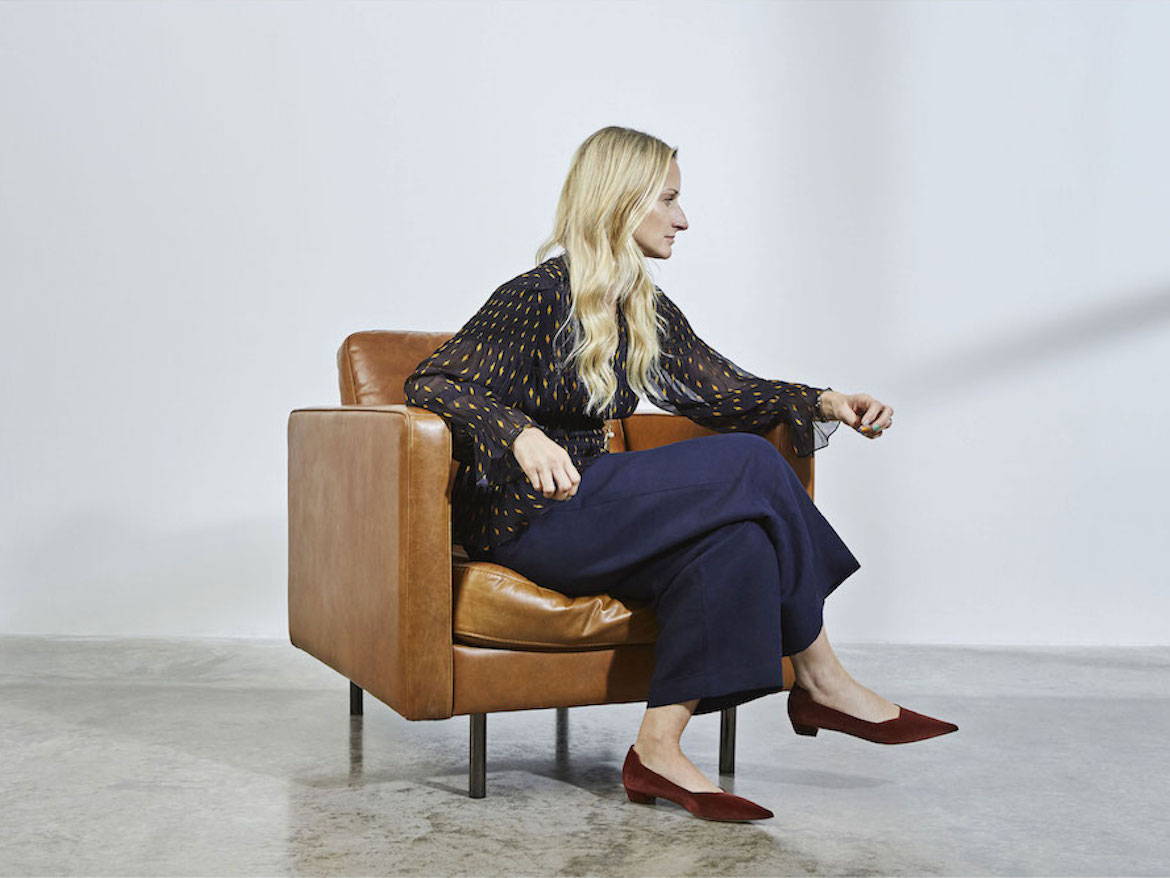 Wearing a new pair of shoes makes me feel like I'm on my A-game.
They definitely give me a lift and make me feel more confident.
I'm always carrying vast amounts of bags, whether it's just a normal day in the office or a business trip.
There are always lots of product samples – I'm constantly testing things – and at the moment my bag has lots of boob masks that I'm trying for INC.redible Cosmetics.
And 'shop' in your own wardrobe, not just because we all need to buy less, but because we often buy the same things twice.
The suit I wore to go to the Palace to collect my MBE from the Queen ended up in the V&A.
It was such a momentous occasion for me, so I bought a Chanel suit and it's appeared in an exhibition about women in business.
You don't get rich quickly when you start a business.
No matter how big your business gets, you keep working as hard as you did in the beginning. Anyone who wants to start a business should just take the leap. There are new ideas out there, but there might well be someone doing something similar to your idea, so you just have to be confident, go for it and learn from your mistakes.
I'm an all-around-the-clock, 24/7 person.
I like exercising early in the morning – I can't exercise at night – and I like to be in the office early to get things done. And I will burn the midnight oil when I'm working on a project.
My phone is banned from the bedroom.
I bought a new bedside table recently without a drawer, so I can't fill it with junk, and all I have on there is a lovely vase of flowers.
Great TV, a bottle of wine and friends is how I love to relax.
Love Island is constantly on in my house as I have teenagers – but I haven't a clue what's going on in it.
My mantra is: 'The best is yet to come.
There's always more in the tank; you can always get better.